UNROLLING AND RIGGING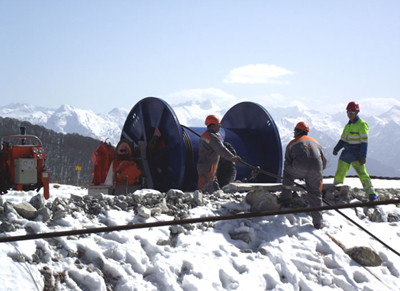 The TEC CABLES BOURG team works on new installations, but also carries out preventive or curative maintenance operations.
For this reason, our range of interventions covers a wide panel of operations :
Unrolling cables.
Replacing sections of cable or strands.
Repairing or replacing wires.
Repairing casing on offshore cables.
Lifting or sliding carrier cables for control or inspection.
Taking up slack.
Assistance and/or expertise on cables.
Difficult handling operations.